Visit the website and set up a login to take the online training. Follow each prompt to the end – The total process takes roughly an hour or so. Print a couple of copies of the Certificate of Completion. Bring that with you to the location you are serving and present them to the Presiding Judge of that location for verification of course completion.
2022 Primary Election (Run-off)
Election Day is
Tuesday, May 24, 2022
Honestly, a pathetic showing for Early Voting – We need to get like-minded folks out to the polls Tuesday!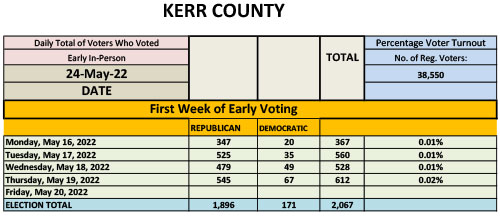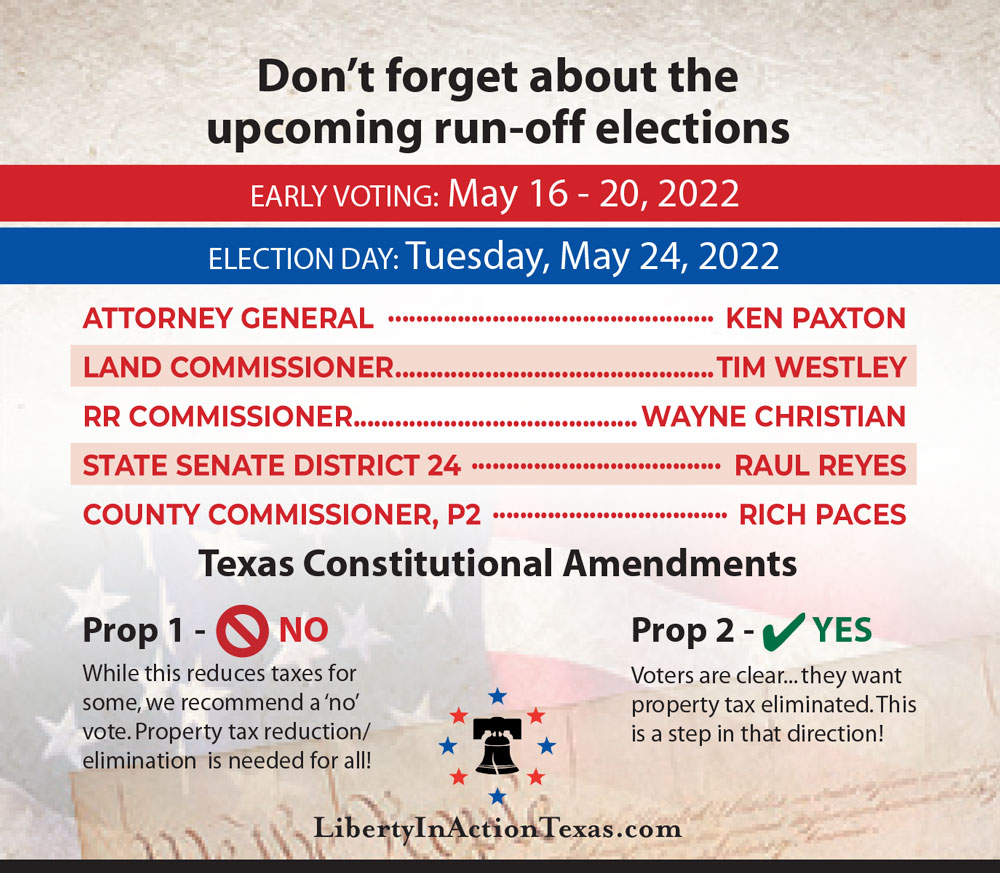 Click image for printable version.
Texas Senate District 24 Race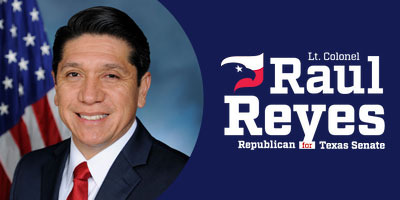 Raul Reyes

is the only conservative in the Senate District 24 race…
Lt Col Raul Reyes – Ret
Response to Slander Attacks
Rich Paces is the most qualified for Precinct 2
This ad of the endorsement by The Center Point Committee for Growth and Progress ran today. Note his positions: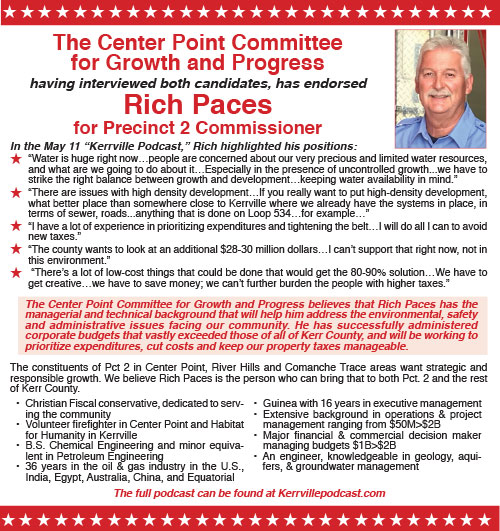 Click image for printable version.
We recommend voting
for these Precinct Chairs
Contested Races:
Mark Holden- 109
Maria Hammerlein- 220
Jack Cremin- 405
Uncontested:
Jan Abert- 113
Robin Monroe- 118
Gail Wright- 119
Richard Boenhert- 308
Rachel Vickers- 314
Richard Moore- 404
Dallas Bingley- 416
Bev Avery- 417
For voting locations and other info visit:
This video shows Raul Reyes is the only conservative in this race!
Want to stop the border invasion, end abortion, or eliminate the property tax burden each of us is receiving, it's not gonna happen if his opponent gets elected.