Our first 2022
WTP Meet & Greet event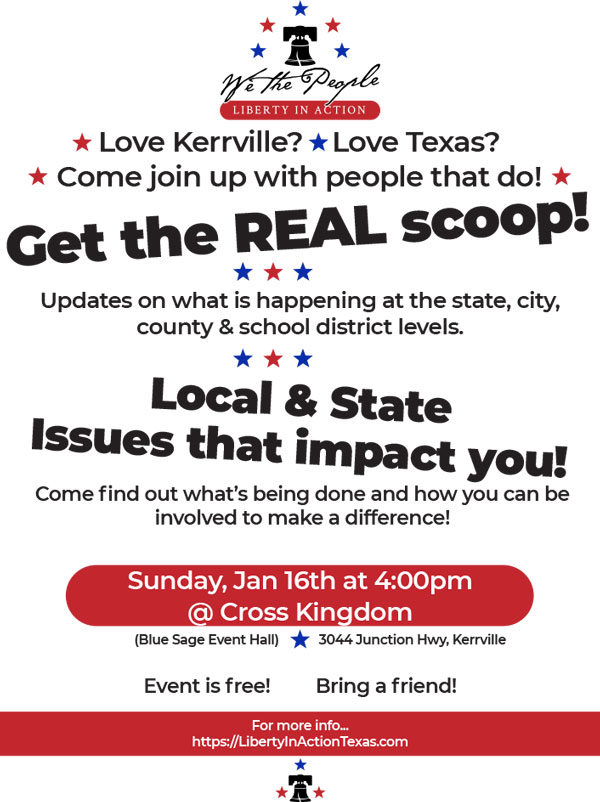 Action items and updates on how WTP-LIA
will continue to impact our community!
Thursday, Jan 27 – Young Adults Meeting
A new website is underway…
We the People, Liberty in Action
seek to preserve our God-given rights as protected under the Texas & US Constitutions.
We are People who seek truth and work to hold state and local government accountable to the people. We encourage individual responsibility and self-governance as intended by our country's founders.
We must keep Texas Hill Country Values…
Personal Responsibility

Fiscal Accountability

Limited Government

Rule of Law

State Sovereignty

God-given Rights

Equal Opportunity

Texas & America First