get text alerts…
Text ACTION to 94253
This Tuesday, March 21st, the READER Act (House Bill - HB 900 by Rep. Patterson) to protect public school students from obscene materials in school libraries, will be heard in the House Public Education Committee E2.036 at the Texas Capitol. HB 900 would prevent...
read more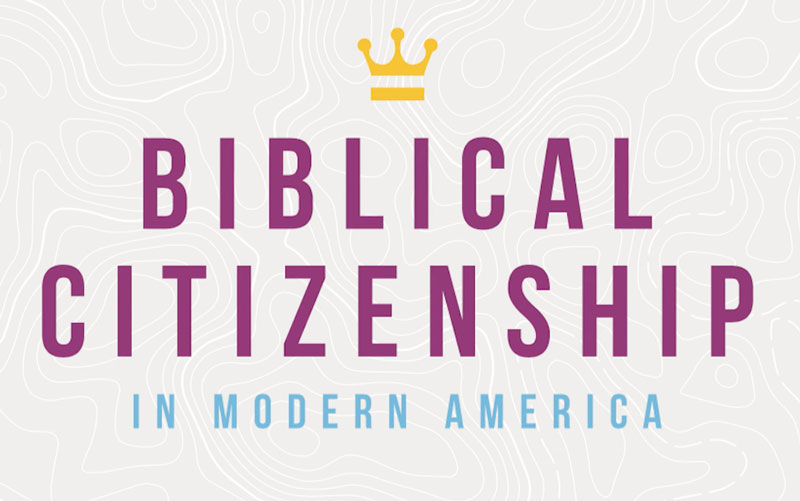 Join us for week 3!
Tuesday, March 21
6:00 – 8:30 PM 
This is a 9-week class meeting the same time each Tuesday evening – began on March 7
We meet in the Fellowship Hall of
Impact Christian Fellowship
Biblical Citizenship in Modern America
hosted by our own, Bill Fitch
Now more than ever, our nation needs Biblical Citizens awakened to the dynamic opportunity, as citizens of the Kingdom of God & citizens of Earth, to restore Biblical values & liberty at the local level & beyond!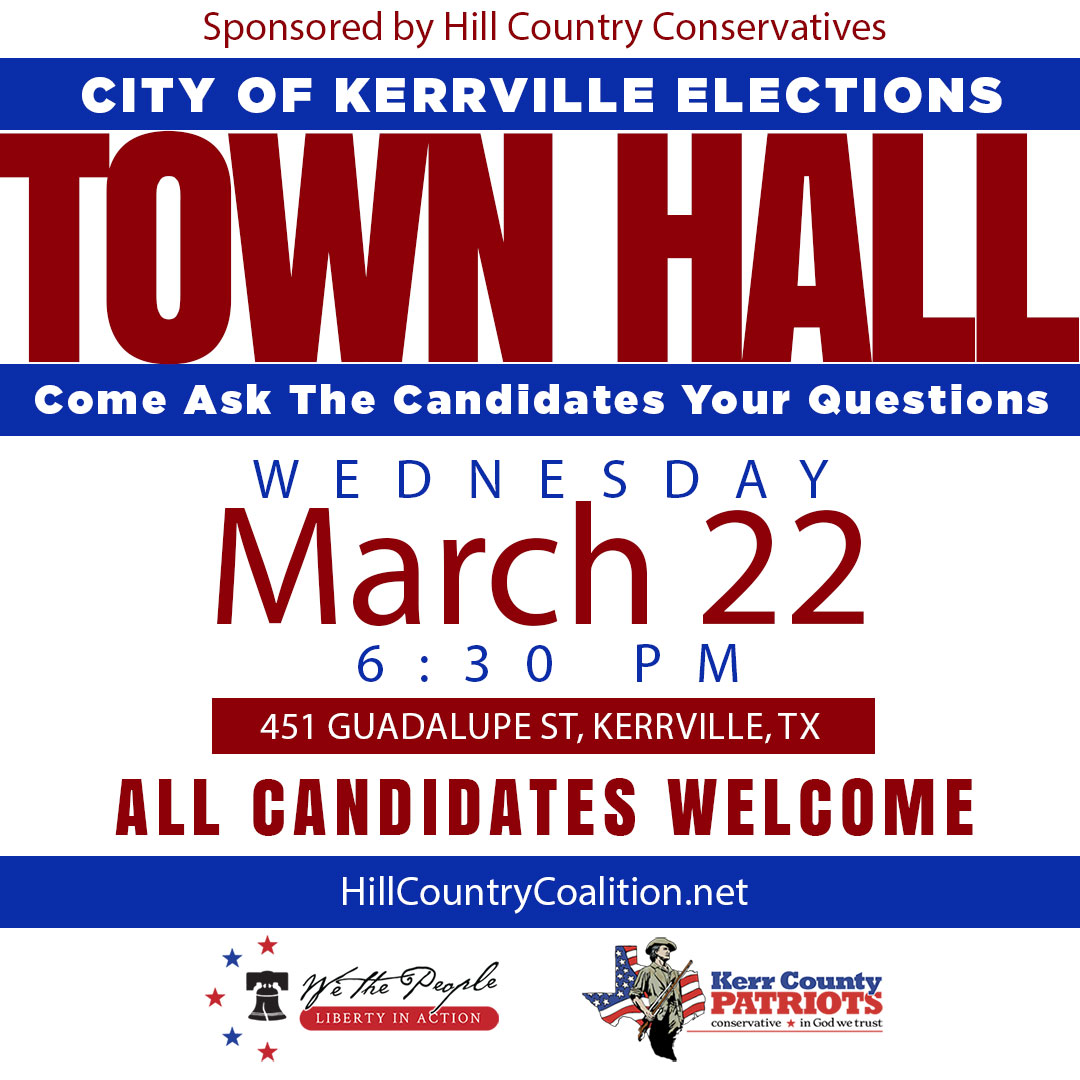 Hill Country Conservatives presents…
CITY OF KERRVILLE ELECTIONS
TOWN HALL
Wednesday, March 22
@ 6:30 PM
All Candidates Welcome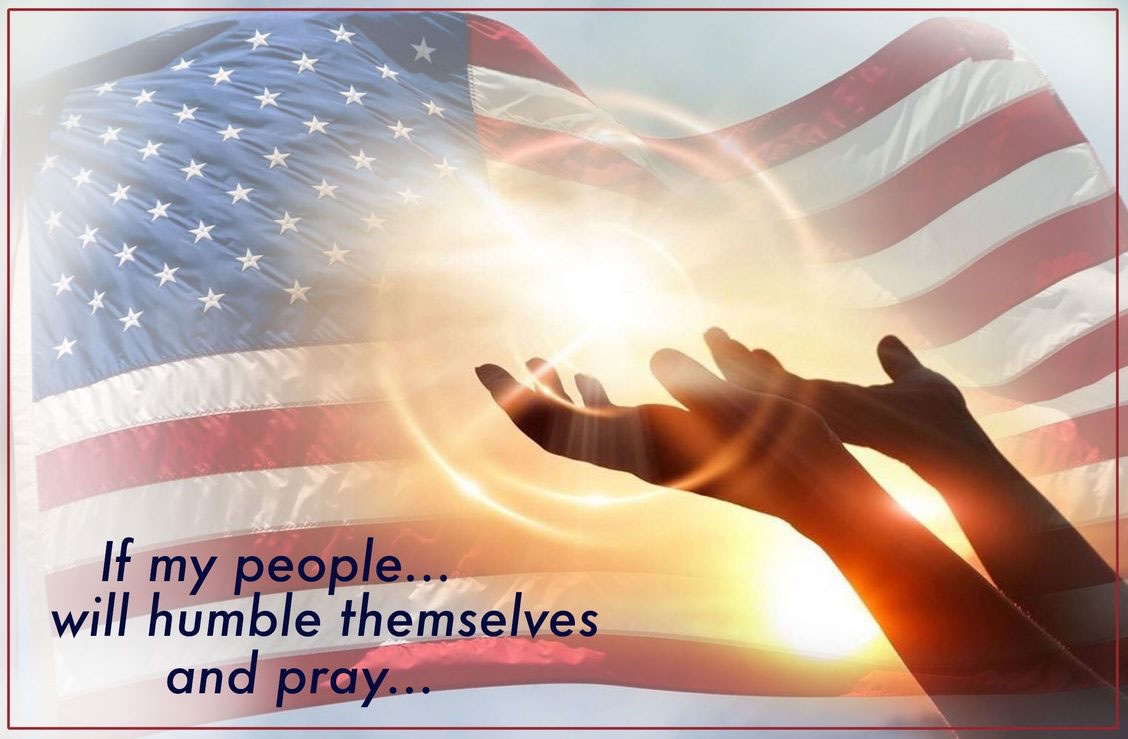 Zion Lutheran Church
1-2 pm in the conference room.
If my people, who are called by my name, will humble themselves and pray and seek my face and turn from their wicked ways, then I will hear from heaven, and I will forgive their sin and will heal their land.
2 Chronicles 7:14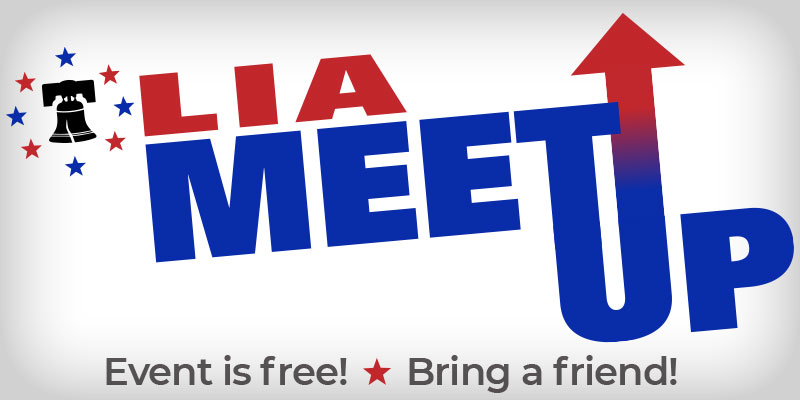 Wednesday, April 5
6:00 pm
Come support this local business!
5:30 pm – Order your food
6:00 – 7:30 pm – Meeting
Sheriff Leitha
County update on many issues we face.
 Bring your questions for the Sheriff.
Please join us!
Focusing on current issues affecting our community!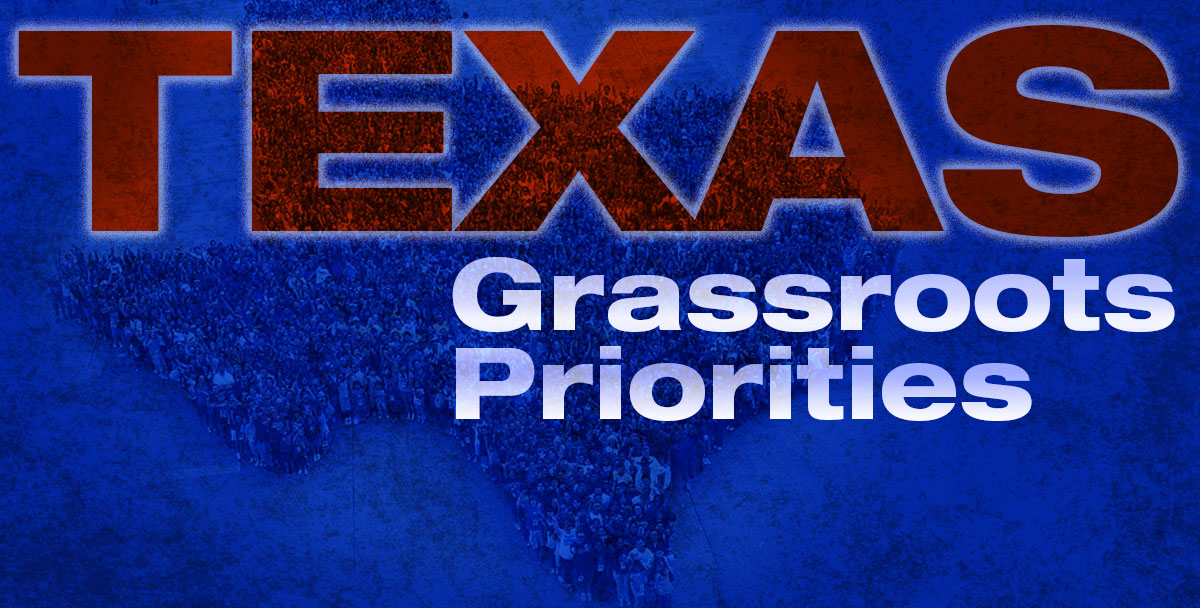 Grassroots America We the People™ has created these 2 minute videos for re-use and sharing. Use them to help convince others – including legislators – that we must protect Texas with the right policies.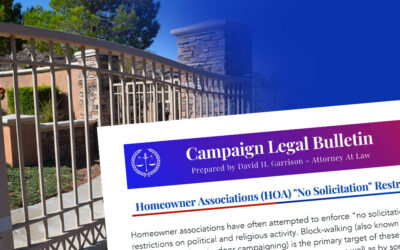 Do you live in an HOA managed neighborhood? This two-page bulletin addresses: Homeowner Associations (HOA) "No Solicitation" Restrictions Home Owner Restrictions on Yard Signs Share this with others! Share this with neighbors and your HOA board if your neighborhood...
read more
Our Texas Power Grid needs to be "hardened", physically secured, and updated for future demand. 
This documentary is now available to view online!
Gun Grabin' Cornyn
and 13 other RINOs…
Gun control was signed into law. Your call was still important action to take – thank you!
Learn more about the gun control law does with this video breaking it down…
Call any of the 14 RINOs and give them your thoughts on what they have done… Let's not forget!
Senate Switchboard:
202-224-3121
Parent Directed Education
Our legislators need to understand the importance of parents directing the education system in Texas. Here are resources for the committee hearing Tuesday, July 26 at the Austin Capitol. Info compiled by Make Schools Safe Again.
We the People, Liberty in Action
seek to preserve our God-given rights as protected under the Texas & US Constitutions.
We are People who seek truth and work to hold state and local government accountable to the people. We encourage individual responsibility and self-governance as intended by our country's founders.
We must keep Texas Hill Country Values…
Personal Responsibility

Fiscal Accountability

Limited Government

Rule of Law

State Sovereignty

God-given Rights

Equal Opportunity

Texas & America First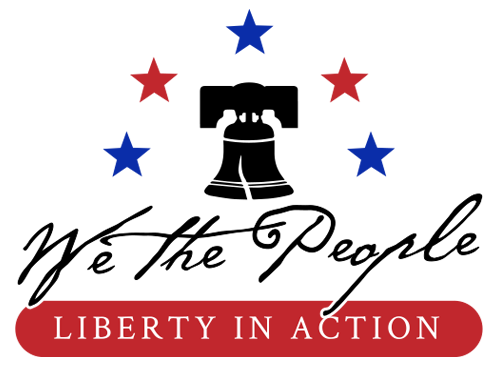 To get text alerts…
Text ACTION to 94253